Chair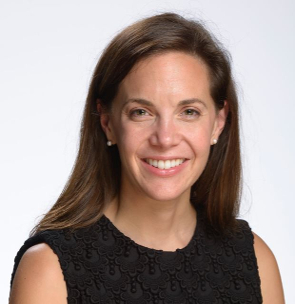 Rachel Tronstein Stewart 
President
Gardner White Furniture
Vice Chairs
Cheryl P. Johnson
Chief Executive Officer; Coalition On Temporary Shelter
Kevin Prokop
Partner; Rockbridge Growth Equity, LLC
Secretary 
Peter Kellett
Member & Chair Emeritus; Dykema
Treasurer
Andrew Stein
V.P. & Executive Director, City Year Detroit
President & CEO
Michael Rafferty
Board Members
N. Charles Anderson
President & CEO; Urban League of Detroit & Southeastern Michigan
The Rev. Dr. Wendell Anthony
President; Detroit Branch-NAACP
Daniel K. Artone
Vice President & General Manager, Enterprise Holdings – Michigan Group
Nabih H. Ayad
Founder; Arab American Civil Rights League
Angela Wang Beasinger
President; WeAct, Inc.
Charles M. Beckham
Retired – City of Detroit
Fay Beydoun
Executive Director; American Arab Chamber of Commerce
Adam Blanck
Chief of Staff; Wallside Windows
Denise Brooks-Williams
Sr. Vice President & CEO, North Market – Henry Ford Health System
Chase L. Cantrell
Executive Director and Founder; Building Community Value
Marvis Cofield
Chief Executive Officer; Alkebu-Lan Village
Dwan Dandridge
CEO, Black Leaders Detroit
Eva Garza Dewaelsche
President & CEO; SER Metro-Detroit
Reginald Dozier
President & CEO; Lewis & Munday, PC
Marla Drutz
Vice President & General Manager, WDIV-TV Local 4
Benjamin F. Felton
Senior V.P. – Fossil Generation, DTE Energy
Antoine M. Garibaldi, Ph.D.
President; University of Detroit Mercy
David F. Girodat
President & CEO; Fifth Third Bank-Eastern Michigan
Donna L. Givens Davidson
President & CEO; Eastside Community Network
Domenico Grasso, Ph.D.
Chancellor; University of Michigan – Dearborn
Dierk L. Hall
President & CEO; City Connect Detroit
David Hecker
President; American Federation of Teachers-Michigan
Paul Hillegonds
CEO; Michigan Health Endowment Fund
Shonda Issac
Area General Manager: Detroit Marriott at the Renaissance Center
Hassan Jaber
Executive Director; ACCESS
Gilda Z. Jacobs
President & CEO; Michigan League for Public Policy
Laura Reyes Kopack
President; LA SED
Gordon Krater
Partner; Plante Moran
Anand Kumar
Founder & President; Miindia Foundation & miindia.com
Chris Lambert
CEO, Life Remodeled
Rabbi Asher Z. Lopatin
Executive Director, JCRA/AJC of Detroit
Martin Manna
President; Chaldean American Chamber of Commerce
Kirk Mayes
CEO, Forgotten Harvest
William G. Milliken, Jr.
Milliken Realty Company
Sandra Pierce
Chairman – Huntington Bank Michigan, Private Client Group & Regional Banking Director
Daniel L. Quisenberry
President; MAPSA – Michigan Association of Public School Academies
Michelle Reaves
Executive Director, DAPCEP; Detroit Area Pre-College Engineering Program
Paul Riser, Jr.
Director, Detroit Urban Solutions
Randy Rubin
National Co-Chairman, Venture for America
Todd Sachse
CEO; Sachse Construction Company
Rev. Larry L. Simmons, Sr.
Executive Director, Brightmoor Alliance
Michael Sosin
Attorney at Law
Thomas F. Stallworth
President; Stallworth Consulting Group, LLC
William S. Taubman
Chief Operating Officer; Taubman
Maureen D. Taylor
State Chair; Michigan Welfare Rights
Eric Thomas
Brand Strategist & Senior Partner; SAGA Marketing
Alice G. Thompson
CEO, Black Family Development Educational Services, Inc.
Bob Waun
CEO; C3Venture Flint, LLC
M. Roy Wilson, M.D., M.S
President; Wayne State University
Ronald T. Wong
Chairman; Lakefront Capital, LLC
Director Emeriti
Penny Bailer
Walter E. Douglas
Roderick Gillum
Paul L. Hubbard
John D. Lewis
Bernard Parker
The Rev. V. Lonnie Peek, Jr.
John Rakolta, Jr.
Shirley R. Stancato
S. Martin Taylor
Glenn E. Wash