Chair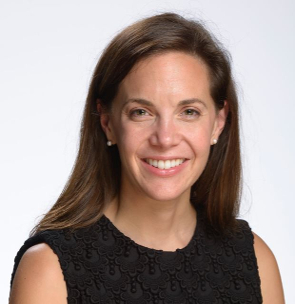 President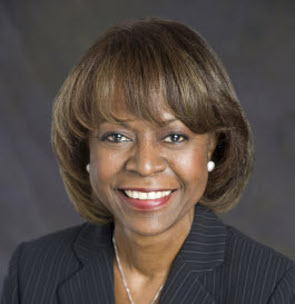 Rachel Tronstein Stewart 
President
Gardner White Furniture
Shirley R. Stancato
President & CEO
New Detroit, Inc.
Vice Chairs
Cheryl P. Johnson
Chief Executive Officer; Coalition On Temporary Shelter
Kevin Prokop
Partner; Rockbridge Growth Equity, LLC
Secretary and Treasurer
Martin Manna
President; Chaldean American Chamber of Commerce
Board Members
N. Charles Anderson
President & CEO; Urban League of Detroit & Southeastern Michigan
The Rev. Dr. Wendell Anthony
President; Detroit Branch-NAACP
Nabih H. Ayad
Board Chair; Arab American Civil Rights League
Kenneth Barrett
Global Chief Diversity Officer; General Motors Company
Angela Wang Beasinger
President; WeAct, Inc.
James L. Bellinson
Managing Partner, Riverside Communities
Fay Beydoun
Executive Director; American Arab Chamber of Commerce
Adam Blanck
Chief of Staff; Wallside Windows
Denise Brooks-Williams
President & CEO; Wyandotte Hospital
Sharlonda Buckman
Detroit Public Schools
Chase L. Cantrell
Executive Director and Founder; Building Community Value
Marvis Cofield
Chief Executive Officer; Alkebu-Lan Village
Eva Garza Dewaelsche
President & CEO; SER Metro-Detroit
Reginald Dozier
President & CEO; Lewis & Munday, PC
Marla Drutz
Vice President & General Manager, WDIV-TV Local 4
Antoine M. Garibaldi, Ph.D.
President; University of Detroit Mercy
David F. Girodat
President & CEO; Fifth Third Bank-Eastern Michigan
Donna L. Givens
President & CEO; Eastside Community Network
F. Neal Gram, III
Michigan Market Manager; J.P. Morgan Private Bank
Dierk L. Hall
President & CEO; City Connect Detroit
Kenneth L. Harris, Ph.D.
President & CEO; National Business League, Inc.
David Hecker
President; American Federation of Teachers-Michigan
Paul Hillegonds
Chairman; Regional Transit Authority
Hassan Jaber
Executive Director; ACCESS
James A. Jacob
Chief Executive Officer; Ajax Paving Industries, Inc.
Gilda Z. Jacobs
President & CEO; Michigan League for Public Policy
Burt Jordan
Vice President, Global Vehicle and Powertrain Purchasing & Supplier Diversity Development; Ford Motor Company
Peter Kellett
Chairman & CEO; Dykema
Laura Reyes Kopack
President; LA SED
Gordon Krater
Managing Partner; Plante Moran
The Rev. Dr. Donald P. Kreiss
Bishop; Southeast Michigan Synod, Evangelical Lutheran Church in America (ELCA)
Anand Kumar
Founder & President; miindia.com & miindia Foundation
David Kurzmann
Executive Director; Jewish Community Relations Council of Metro Detroit
Chris Lambert
CEO Life Remodeled
Daniel Little, Ph.D.
Chancellor; University of Michigan-Dearborn
Monica L. Martinez
Senior Vice President, Comerica Bank – External Affairs – Michigan
Patrick J. McDaniel
President; Hylant Group
William G. Milliken, Jr.
Milliken Realty Group
Tom O'Brien
Vice President & Market Manager; Cumulus Media – Detroit WJR/WDVD/DOUG-FM
Andrew W. Ottaway
Michigan Market President; Flagstar Bank
Anne Parsons
President & Chief Executive Officer; Detroit Symphony Orchestra
Sandra Pierce
Chairman – Huntington Michigan
Daniel L. Quisenberry
President; MAPSA – Michigan Association of Public School Academies
John Rakolta, Jr.
Chairman & CEO; Walbridge
Michelle Reaves
Executive Director, DAPCEP
Paul Riser, Jr.
Managing Director, Technology-based Entrepreneurship TechTown
Richard L. Rogers
President; College for Creative Studies
George Scott Romney
Partner; Honigman, Miller, Schwartz & Cohn
Randy Rubin
Chairman, Crypton
Todd Sachse
CEO; Sachse Construction Company
Michael Sosin
Attorney at Law
Thomas F. Stallworth
President; Stallworth Consulting Group, LLC
Andrew Stein
Executive Director; City Year Detroit
William S. Taubman
Chief Operating Officer; Taubman
Maureen D. Taylor
State Chair; Michigan Welfare Rights
Eric Thomas
Brand Strategist & Senior Partner; SAGA Marketing
Alice G. Thompson
Chief Executive Officer; Black Family Development, Inc.
Bob Waun
CEO; C3Venture Flint, LLC
Randal E. Williams
Regional Vice President; Auto Club Group
M. Roy Wilson, M.D., M.S
President; Wayne State University
Ronald T. Wong
Chairman; Lakefront Capital, LLC
Trustee Emeriti
Penny Bailer
Walter E. Douglas
Roderick Gillum
Paul L. Hubbard
John D. Lewis
Bernard Parker
The Rev. V. Lonnie Peek, Jr.
Glenn E. Wash