New Detroit is a coalition of leaders working to achieve racial understanding and racial equity in Metropolitan Detroit.
Our Coalition focuses on racial understanding and racial equity in Metropolitan Detroit.
Honoring the Life of Governor William G. Milliken
Today we celebrate the life and mourn the loss of yet another great American statesman and hero.
Governor Milliken was an extraordinary statesman, and Michigan longest serving governor. In 2009 he was the Individual Awardee for New Detroit's Closing the Gap Awards Dinner.  Below is an excerpt of our program bio of him ……
"From the beginning of his public career, Governor William G. Milliken understood the harsh impact of racial discrimination and fought to end it.  As a state senator in 1962 and then as lieutenant governor and governor of Michigan, he worked to change discriminatory laws and practices and to open the doors of opportunity to all.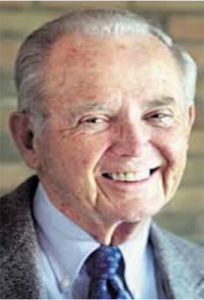 Urban problems, affirmative action and improved race relations were constant themes of his administration as governor.  Shortly after taking office, he was quoted as saying, "Those citizens of Michigan who live in remote parts of the state, where urban problems seem so very, very far away, cannot sit smugly by, in tranquility, while our cities sink in despair.  For the most practical and moral lesson which experience offers is simply this:  that the well-being of each of us, and the quality of our own existence and that of our children, is bound up with the lives and well-being of countless others whose lives may never directly touch our own."
The political partnership and personal friendship he forged with Detroit Mayor Coleman A. Young was legendary.  In the 1970s they developed an "equity package" that delivered an additional $35 million per year to Detroit to help pay for the operation of city institutions that serve as resources for the entire state, such as the Detroit Institute of Arts, the Detroit Public Library and the Detroit Zoo.
Mayor Young called him "the finest and fairest governor the state has had" and said, "I've never had a more productive relationship with a public servant."  Republican Governor Milliken's close working relationship with the Democratic Mayor led to the two of them being known as the "odd couple," which was particularly noteworthy because they came from such dissimilar backgrounds.
New Detroit is proud to honor former Governor William Milliken for his courageous leadership as a public servant and his life-long commitment to improving race relations."
May he rest in Peace.
Honoring the Life of Rep. Elijah Cummings
A Respected Leader & Powerful Advocate for Civil Rights & Social Justice
Today we celebrate the life and mourn the loss of a great American Hero.
Maryland Representative Elijah E. Cummings was the son of sharecroppers and rose to become a gifted and fierce orator and advocate for the Nation's disadvantaged. He was a powerful and unifying force for justice and equity. He was a guide for those of us who dare to fight for a better world.
Cummings began his push for equity at age 11, when he helped integrate a swimming pool in Baltimore. He began his public career in 1983 and, for nearly four decades served Baltimore and the Nation as a champion for civil rights. As chairman of the House Oversight and Reform Committee in 2019, he led multiple investigations of the current president and was a key figure in the impeachment inquiry.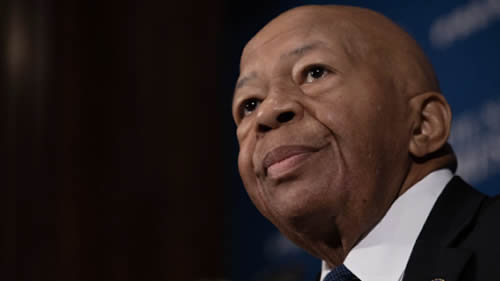 Cummings was known for his booming voice and powerful speeches that will inspire those of us who work toward racial equity for years to come. In 2015, following the death of Freddie Gray from injuries suffered while in Baltimore police custody, Cummings spoke – "I've often said that our children are the living messages we send to a future we will never see, but now our children are sending us to a future they will never see. There's something wrong with that picture."
As an organization that functions to move us toward racial equity, New Detroit recognizes and honors the significance of the congressman's voice and legacy to our nation.
Rest In Power.
New Detroit was formed in response to civil unrest in 1967 that uncovered a host of entrenched social and community ills. At the request of then Michigan Governor George Romney and Detroit Mayor Jerome Cavanagh, business executive Joseph L. Hudson, Jr. convened a unique coalition—the nation's first—to identify what went wrong in July 1967, what needed to change, and how to make that change happen.
Since then, New Detroit, Inc. has been a unique and valuable arena where leaders of Detroit's business, civic, grassroots, and religious communities have come together to plan cooperative strategies and to demonstrate their commitment to the city and its environs. New Detroit provides a forum for community leaders to come together to listen and learn from each other and to serve as a regional forum for sensitive issues among individuals who might otherwise have no contact. The coalition has worked to impact the actions of individuals and institutions by serving in a number of roles; advocate, catalyst, convener, and facilitator.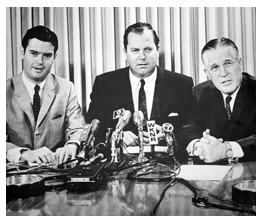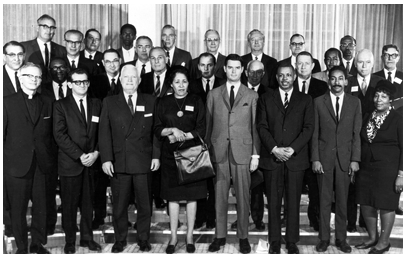 New Detroit has served as a catalyst for change, influencing the actions of individuals and institutions. Through advocacy and leadership by example, New Detroit has demonstrated new ways for solving specific community problems, as well as provided resources to community-based groups.