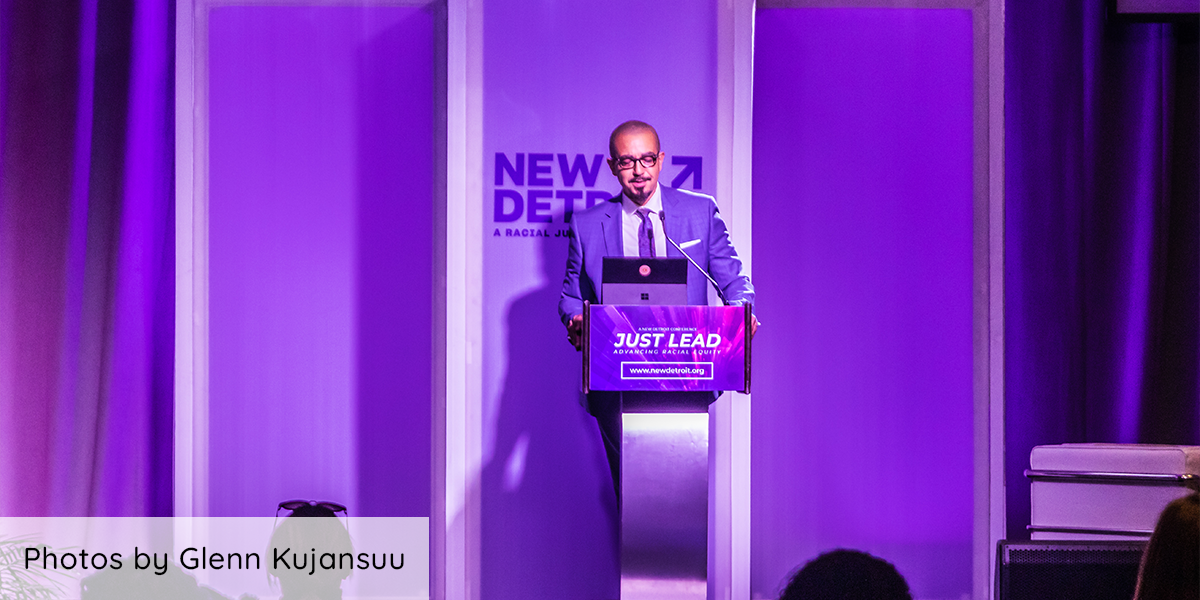 New Detroit offers compelling and engaging speakers and presenters on racial equity and antiracism.
Contact Marshalle Favors for more information.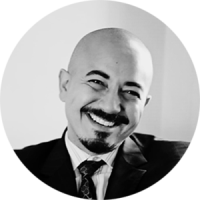 Speaking Topics:
Racial Equity and Empathy
Mike joined New Detroit May 20, 2019. Previously Mike served as Vice President of Small Business Services at the Detroit Economic Growth Corporation where he was responsible for developing and leading strategies, programs, and initiatives that supported new and existing businesses in their efforts to thrive in Detroit. Mike's previous roles span twenty years of experience managing projects, programs, and organizations that support community and regional economic development; advocating for and building the capacity of nonprofits and small businesses; and analyzing policy and advising local policymakers. Mike currently serves on the board of the Henry Ford Health System, the Michigan Board of Ethics, Jefferson East Inc., Detroit Riverfront Conservancy, and numerous task forces and committees. Previous boards include TechTown, the Eight Mile Boulevard Association, the Woodward Avenue Action Association, the Villages Community Development Corporation, Eastside Community Network, and LAND Inc. Mike has a Master's degree in Urban Planning with a concentration in Economic Development from Wayne State University in Detroit, Michigan and a B.A. in Communications from St. Mary's College in Orchard Lake, Michigan. He has received a number of honors and awards including the Sue Marx Smock Graduate Fellowship Award for Urban Research, the Business Visionary Award from the Caribbean American Chamber of Commerce and Industry, and the Michigan Chronicle's Men of Excellence award.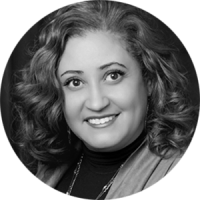 Director of Community Engagement
Speaking Topics:
Racial Equity
Social Equity
Antiracism
Marshalle, a recent Michigan Chronicle Woman of Excellence Honoree, promotes positive race relations by developing and maintaining relationships that convene the Arab, Chaldean, African American, Hispanic, Asian, and Native American communities throughout southeast Michigan. As lead facilitator for New Detroit's Leadership Series on R.A.C.E., Marshalle conducts regional forums with representatives from a cross section of businesses, civic groups, educational institutions, health services and community-based organizations. She is committed to cultivating cross-cultural collaboration between diverse communities by developing collective strategies and solutions that affect social equity.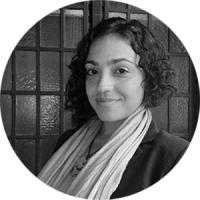 Director of Transformational Change
Speaking Topics:
Racial Equity
Implicit Bias
Environmental Justice
Rebecca was on the team winning the 2017 Nobel Peace Prize and opens spaces of peace and cross-cultural communication worldwide. She holds Consulting Status at the United Nations, is on the Financing for Development Committee, and sits on the Working Group on Climate Finance. Rebecca helps develops heart-centered leaders who are empathetic, mindful, and courageous. At New Detroit, she is developing programs and curriculum, through New Detroit's Just Institute and beyond, that use a multi-pronged approach to addressing the three levels of transformational systems change (policy/practice | resources/power dynamics | mental models), helping groups transform themselves, their relationships, and policies to move their businesses/institutions towards becoming a thriving anti-racist, multicultural organization. Rebecca has spoken at and worked with prominent institutions and governments such as Harvard Law School, the Yale Policy Conference, the University of Michigan, NJ Department of Education, Rutgers University, The Japanese Ministry of Economy, Trade, & Industry; The City of Hiroshima; Nagoya University; New Zealand Ministry of Foreign Affairs; Det Norske Veritas (DNV), and The PyeongChang Global Peace Forum, to name a few.