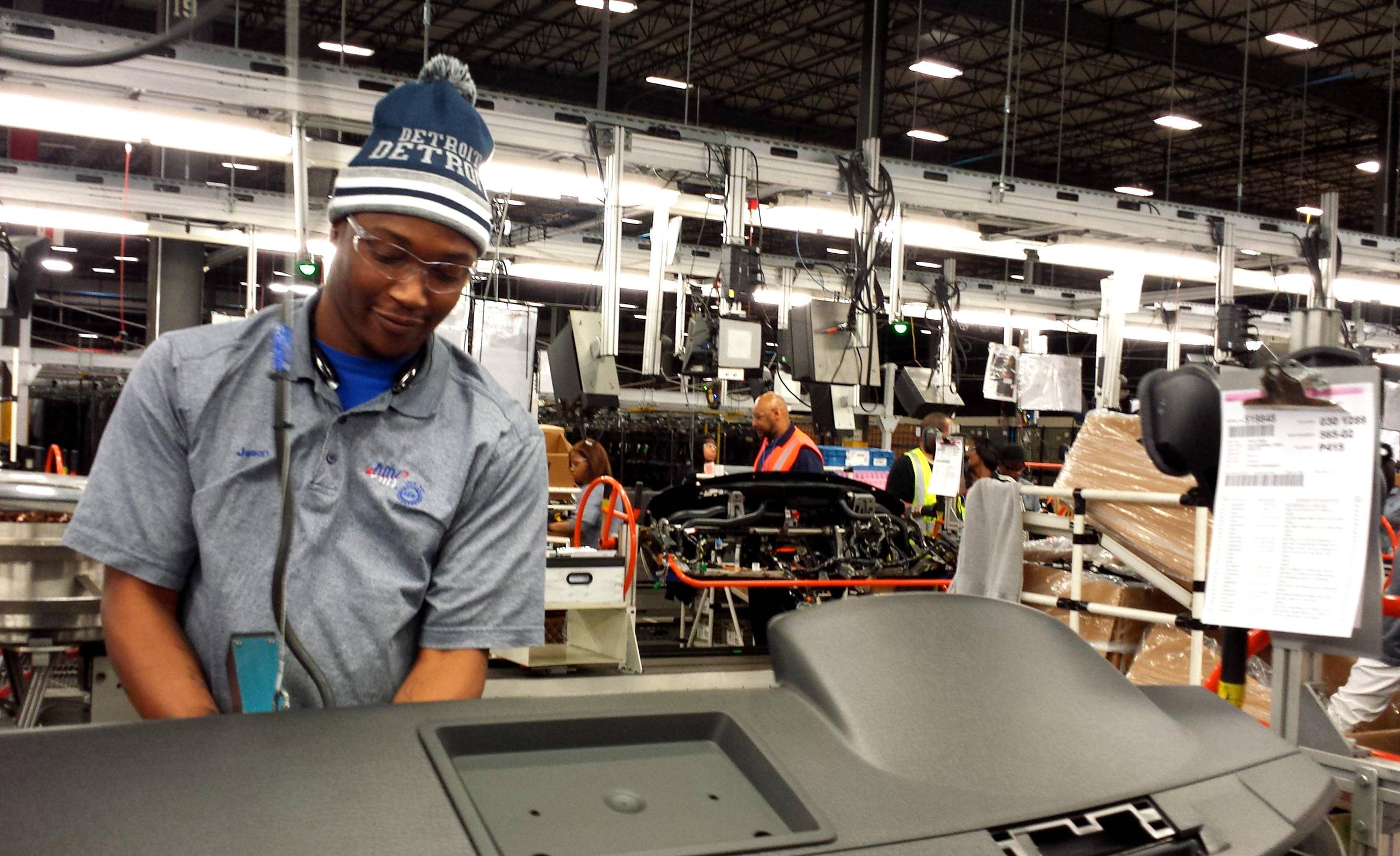 Detroit Manufacturing Systems (DMS) is a large-scale component manufacturing facility in Detroit that is helping to revitalize the city through significant job creation, currently employing more than 1,000 workers at its Detroit facility. It works to create sustainable career pathways for its employees by activating effective engineering and logistical practices that increase performance and profitability. Its success has led to a significant staff expansion that offers access to programs for professional development.
DMS was formed in 2012 and became the first comprehensive manufacturing facility brought to the city in decades. Two-thirds of its 1,000 salaried and hourly team members are Detroit residents, establishing itself as an employment anchor. DMS also offers its employees tuition assistance for a wide range of higher education opportunities.
Andra Rush serves as DMS's chair, CEO and president. She is the owner of Rush Group Limited LLC, a majority partner of DMS and has over 30 years of automotive industry experience. As Michigan's largest woman-owned business and one of the largest Native American-owned enterprises in the nation, under Rush's leadership DMS continues to answer the call to provide avenues for socio-economic advancement in marginalized communities.
In 2014, Rush was recognized by President Barack Obama for her manufacturing and logistical expertise, as well as her ability to create jobs. Under her leadership, DMS has adopted the "Seven Generations Philosophy," originated by the five native tribes of Iroquois, which advocates for the current generation of mankind to live and work in harmony to the advantage of seven generations to come. The company concentrates its efforts on building a cohesive community of colleagues that promotes personal and professional improvement and stability. Its mission statement says its core values "propel us in the pursuit of excellence in all we do, developing superior products, great people and creating a legacy for Seven Generations."