New Detroit announces PEAC Institute founder 
Rebecca Irby, as its new Director of Services and Programs
Marshalle Favors promoted to Director of Community Engagement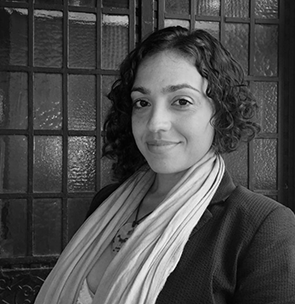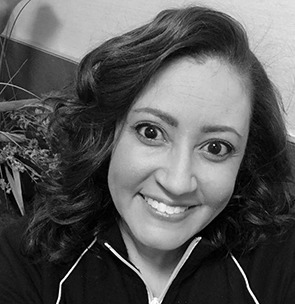 DETROIT – New Detroit, the racial justice organization, today announced that Rebecca Irby has joined the organization as director of services and programs, effective Dec. 1.
Irby spent the last 16 years creating and implementing training for schools, governments, and institutions on empathy, cultural awareness, and racial justice. The process encompasses creating materials such as textbooks, training manuals, case studies, entire curriculums, managing logistics for training and orientation workshops, and adapting messaging for various audiences.
Irby was part of the ICAN coalition winning the 2017 Nobel Peace Prize and holds Consulting Status at the United Nations. She has spoken at and worked with prominent institutions such as Harvard Law School, the Yale Policy Conference, NJ Department of Education, Rutgers University, the National Liberty Museum, and The PyeongChang Global Peace Forum.
In this new position, Irby will advance New Detroit's mission by building a data-driven, market-based portfolio of fee-based services and programs focusing on racial understanding and racial equity, with an emphasis on empathy building.
"Rebecca's background and experience working across multiple sectors including private, public, government, U.S., and abroad, makes her a formidable addition to New Detroit's team," said Michael Rafferty, president and CEO. "As an educator and activist, Rebecca is going to be a key force in New Detroit's mission to dismantle racism in our community. We are thrilled and honored to have someone with her expertise and passion in this pivotal role."
Irby, who has a degree in sociology from Rutgers University, founded and is the executive director of PEAC Institute, was the dean of special education for BRICK Peshine Academy, regional personnel manager for ECC Language Institute in Japan, among other professional achievements.
Marshalle Favors has been promoted to director of community engagement. Favors has been a creative force and community connector at New Detroit since 2001. Her most recent accomplishments, as senior program manager, include revamping the Multi-Cultural Leadership Series into the Leadership Series on R.A.C.E., designing a Town Hall Series that most recently attracted 420 viewers for a conversation on Critical Race Theory, and producing a soon-to-be-released two-part Conversations on Race video. In her new role, Favors will continue to produce the Town Halls and R.A.C.E. while having creative license to design multi-media efforts to engage a broad range of people and institutions in New Detroit's work to advance racial equity.
ABOUT NEW DETROIT, INC.
New Detroit is a coalition of 57 nonprofit, corporate, and civic leaders working to achieve racial understanding and racial equity in Metropolitan Detroit. We were formed in response to civil unrest in 1967 at the request of then Michigan Governor George Romney, Detroit Mayor Jerome Cavanagh, and business executive Joseph L. Hudson, Jr. to identify what went wrong, what needed to change, and how to make that change happen. Today, NDI moves toward its mission by providing thought leadership, advocating for policy change, and offering direct services including facilitated conversations on race and customized trainings on racial diversity, equity, inclusion, and justice (DEIJ).
Contact: Jamie Kaye Walters
248-563-9296
jamie@vandykehorn.com