By: Sherri Welch
Former Erb foundation executive Jodee Fishman Raines named COO
Will oversee strategic planning of projects, programs as New Detroit focuses on systemic change, improving relationships
Melissa Damaschke named vice president of programs and senior program officer, Great Lakes at Erb foundation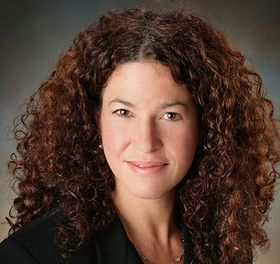 Racial Justice nonprofit New Detroit Inc. has named Jodee Fishman Raines as its first-ever COO.
Fishman Raines, 57, joins New Detroit after 12 years with the Fred A. and Barbara M. Erb Family Foundation, most recently serving as executive vice president of programs. In that role, she oversaw a $12 million annual grants budget.
Among other accomplishments during her tenure, Fishman Raines initiated a new model for collaborative arts funding between Erb and the Kresge Foundation, with a shared application and professional peer review process now used by four foundations. She also led efforts to convene government, nonprofits and universities to advance green stormwater infrastructure in Detroit, leading to the Detroit Stormwater Hub public/private partnership and a new regional partnership with the Great Lakes Water Authority.
Prior to the Erb Foundation, Fishman Raines held roles at The Jewish Fund, Skillman Foundation and Bodman PLC. She was recognized by Crain's Detroit Business in 2007 as one of Detroit's Most Influential Women.
At New Detroit, she will be responsible for overseeing the strategic planning of the organization's project initiatives and programs and for cultivating relationships with funders.
The nonprofit has raised nearly $600,000 in new funding over the past year for increased programming and services. That support has come from funders including Co-Act Detroit, Comcast, Community Foundation/PepsiCo, Hudson-Webber Foundation, JP Morgan Chase, Quicken Loans, Ralph C. Wilson, Jr. Foundation, Kresge Foundation, and W.K. Kellogg Foundation.
Formed in the aftermath of the 1967 uprising in Detroit, New Detroit is shifting how it works toward racial equity, with Michael Rafferty, who in May 2019 succeeded longtime CEO Shirley Stancato after she retired.
New Detroit is focusing on improving interpersonal behavior and addressing structural racism in more tangible, measurable ways, as it did in its early days. It's also working to become a thought leader on racial justice.
The organization is working against those goals with a coalition of leaders from civil rights and advocacy organizations, human services, community health organizations, business, labor, foundations, education and media.